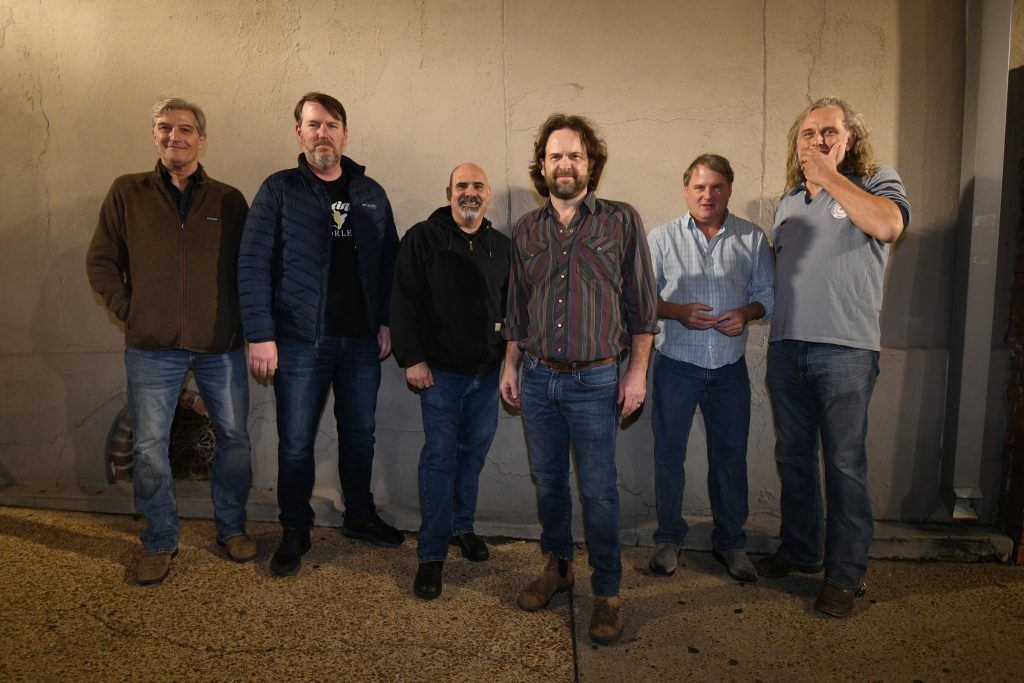 The Kudzu Kings hail from Oxford, MS, known for their unique blend of rock, country, and Americana music. With their infectious melodies and heartfelt lyrics, they have captivated audiences far and wide. Formed in Oxford, MS, the Kudzu Kings have become local legends, carving their own path in the vibrant music scene of the region.
Featuring a lineup of seasoned musicians, the Kudzu Kings bring together their individual expertise to create a harmonious sound. The band comprises accomplished artists who effortlessly weave their talents together to produce unforgettable performances. Each member's distinct contribution adds depth and richness to the band's overall sound.
With their powerful stage presence and engaging live shows, the Kudzu Kings have gained a devoted following. Their music resonates with listeners, touching upon universal themes of love, loss, and the beauty of the human experience. Whether performing their original compositions or reimagining classic tunes, the Kudzu Kings deliver an unforgettable musical experience [1].
Drawing inspiration from the rich musical heritage of Mississippi, the Kudzu Kings infuse their sound with elements of Southern charm and authenticity. Their songs reflect the diverse cultural influences of the region, blending rootsy Americana with the energy of rock and the storytelling tradition of country music. The result is a unique and captivating musical style that sets the Kudzu Kings apart .
As the Kudzu Kings continue to captivate audiences with their exceptional talent, they also have a deep appreciation for their loyal fans. Their music connects people from all walks of life, creating a sense of unity and shared experience. With every performance, the Kudzu Kings strive to create an inclusive and unforgettable musical journey for their listeners.
If you're searching for a band that embodies the spirit of the south and delivers an unforgettable musical experience, look no further than the Kudzu Kings.